What are stem cells?
Stem cells are the cells in your body that have the ability to transform into any specialized cell you may need, whether it is new blood vessels, bone, or muscle tissue. These stem cells, which are referred to as adult stem cells, are found in your bone marrow and fatty tissue.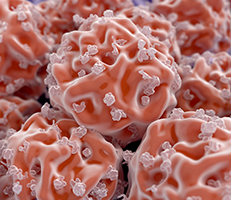 What is stem cell therapy?
Stem cell therapy is a form of regenerative medicine that harnesses the power of your stem cells to accelerate healing and the regeneration of healthy tissue. When directly injected into your diseased or damaged tissue, the stem cells have the potential to assist in the healing process to restore health and function.
Am I a good candidate for stem cell therapy?
At The Medical Dock, Dr. Ahmad determines if you're a good candidate for stem cell therapy during a consultation. He may recommend stem cell therapy to help with pain management, improve healing after an injury, or alleviate joint pain. Because stem cell therapy is such a new area of medicine, researchers are only beginning to understand its potential applications, making it a very exciting area of medicine.
What can I expect during stem cell therapy?
Your stem cell therapy is conducted in The Medical Dock office and shouldn't take too much of your time. After properly preparing your injection, Dr. Ahmad injects the stem cells directly into your diseased or damaged tissue.
You may feel some discomfort during the injection process. Be sure to let Dr. Ahmad know if you're sensitive to pain so he can make adjustments to your treatment.
You may experience an increase in inflammation and pain the week following your stem cell therapy. This is to be expected as the stem cells stimulate the healing process. You should avoid taking anti-inflammatories during this time to ensure you get the best results from your treatment.
Because stem cell therapy is a regenerative process, you may not notice improvements in your pain, mobility, or function immediately. But about three weeks after treatment, you should start to notice an improvement.
You may need more than one treatment to get the most from your stem cell therapy. Dr. Ahmad develops your treatment plan before you get started so you know what to expect.
To learn more about the regenerative power of stem cell therapy and how it may benefit you, call The Medical Dock today or book an appointment online.